Derek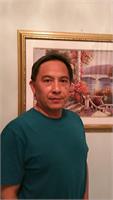 Deheng (Derek) is a Registered Massage Therapist and an honors graduate from the International Academy of Massage in Ottawa. He provides you personalized care with a variety of techniques including Swedish Massage, Deep Tissue Massage, Acupressure, Chinese Tuina, Trigger Point Release, Myofascial Release, Joint Mobilization, Manual Lymphatic Drainage and PNF.
His strong academic knowledge and practical experience gives him the ability to understand and assess many forms of conditions. He always aims not only to address your symptoms but also to treat the root cause of your condition.
Derek is currently not instructing any classes.