Jennifer C. Sr. Stylist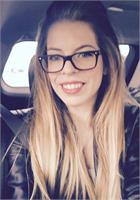 Jennifer has 12+ plus years of experience as a licensed Stylist and Master Colorist.
She loves a challenge in color and or Style correction. She has been with us now for 5+ years and previously at Vivanti's and is very confident in cutting and styling, very short to very long hair. If you are looking for a stylist who will create the cut to suit your facial features and lifestyle then look no further. Jennifer is an artist at heart and truly puts that inspiration into her Up-do's.
Jennifer has a long term client base and growing!
Jennifer C. Sr. Stylist is currently not instructing any classes.